So, while wandering around I noticed...
...something on my friend Eu's page that I thought was a good idea. So I just invested the time in putting together a before and after virtual model of myself that will help me keep my eyes on the prize so to speak.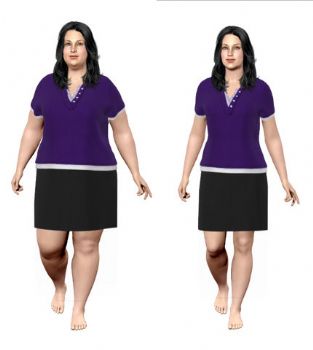 On the left, pretty much were I am now, on the right where I want to be!